A tower that stands through the centuries
The castle witnessed major historical events over the course of the almost five centuries during which it ruled over the city.
In 1591 the demolition of the castle began; part of the towers and ramparts were razed to the ground and the materials were reused elsewhere.
In the 17th century, the land on which the castle stood was given to notables who built private mansions on it. The rapid urbanisation of the site resulted in the disappearance of most of the castle; only the Tour de la Pucelle and the Donjon were still standing at the beginning of the 19th century.
But even this did not last long, as the Tour de la Pucelle was soon demolished to make way for the extension of the Les Ursulines boarding school. The Donjon was left standing, despite being a ruin. It was the last vestige of the medieval castle.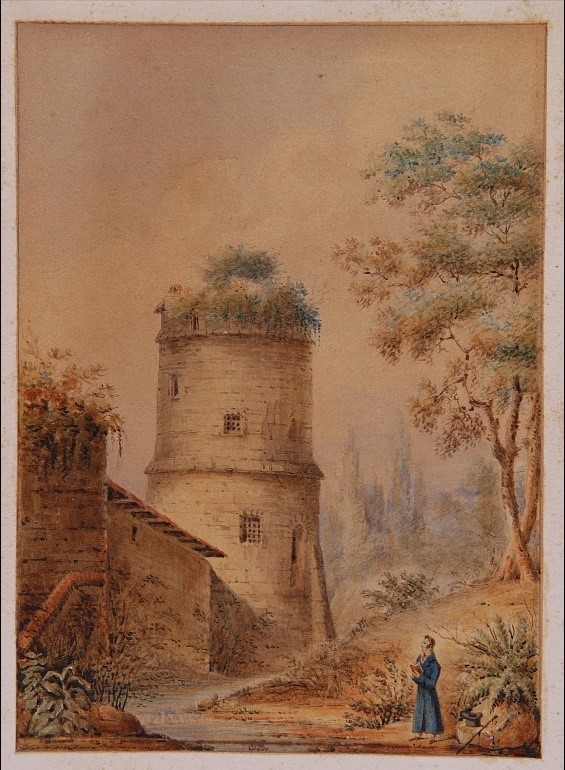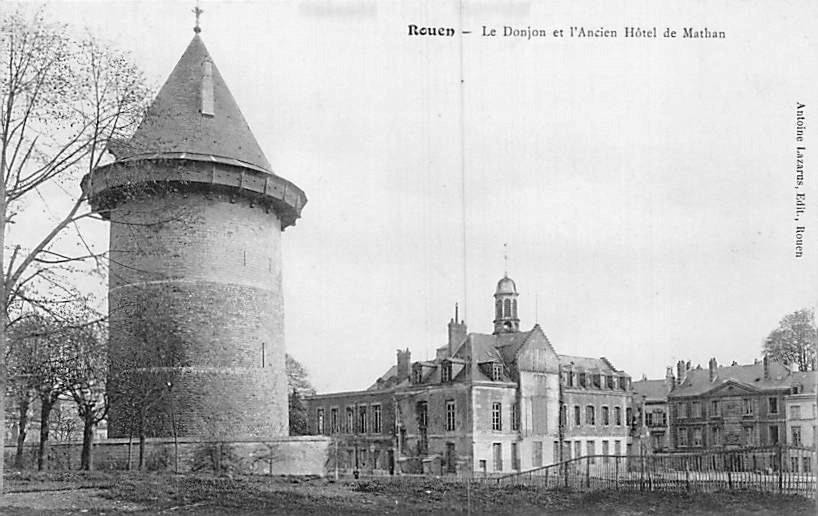 Thanks to the actions of the inspector of historical monuments and a national fundraising appeal, the Donjon was saved from destruction. In 1840, it was classified as a historical monument.
From 1868 to 1884, it underwent a vast restoration project. The architect Desmaret oversaw the restoration work. Under the advice of Viollet-le-Duc, he had the tower rebuilt from the first floor and topped it with a pepperpot roof, the existence of which is attested in 14th century.
---
During the Second World War, the Donjon once again fulfilled a military purpose. In 1944, it was transformed into a bunker by the Germans. The reinforced concrete slab at the top of the tower is still visible as evidence of this use.
Since 2017, the Donjon de Rouen has been offering historical escape games so that visitors can explore this emblematic monument in an original way. An exciting opportunity for a wide audience to immerse themselves in the history of the tower. The two previous scenarios were devoted to the medieval history of the monument and more particularly to the Hundred Years' War, of which the Donjon was a key witness. This new game "Liberate Rouen! Join the resistance " focuses on a more modern chapter in its history, that of the Second World War.
Travel through History